In the past few years, affiliate marketing has skyrocketed in social media platforms worldwide, helping businesses, especially e-commerce merchants, put their products and services in the open. This multibillion-dollar industry has many opportunities for creators and sellers alike to bring something new to the table and market themselves in a different light. It has been reported that around 37% of consumers buy products via affiliate links and the numbers keep growing.
If you are here, it's because you want to learn the ropes on how to get into this world of affiliate marketing, and we are here to show you the basics to get you started on your journey! We'll teach you how it works, how to get started, and the benefits of getting into this world. So, sit tight and let us show you how it's done.
What Is Affiliate Marketing and How Does It Work?
Affiliate marketing is a sales model where an individual or company gets a commission for selling and promoting their product or service. If you watch videos on YouTube or listen to a podcast, I'm sure you have seen a host or influencer promoting a product with a referral link or code for their audience. Well, that my friends, is affiliate marketing. If you want to become an affiliate marketer, the brand will send you a unique code and/or link that will make them easier to track how the customer made it to their website. So, when someone buys something using your code, you earn a commission.
Many affiliate networks are out there, like Amazon Affiliate Program and ShareASale, but they work the same way. After you sign into one, this is how it goes:
-You promote X Brand on your page, the social media network, or your blog with a link to click on
-An individual clicks on it
-They purchase something from Brand X or sign up for their services
-The Brand or affiliate network records the transaction using cookies
-When the purchase has been confirmed, and the transaction is complete, you will receive a commission
Choose Your Platform
Not all affiliates work for every platform, so choosing which one might work better for your business is a must. When working closely with affiliate marketing, you will see that each marketer has a different approach and platform; not everything works for each one. If you are looking into doing an affiliate about fashion, a place like Instagram might attract people into buying rather than going about it in a blog about traveling.
There are two types of methods to choose from to strategize as an affiliate:
Product review or niche website
Having a place to share your feedback on products for a specific audience or to publish guides and tutorials for certain products to help people to shop wisely. Places like Engadget or Wirecutter are examples of these places.
Digital content
You can say that this one is the most common and accessible. So many content creators, bloggers, and YouTubers focus on publishing content that might encourage people to click on the items they promote. When someone seems authentic, and down to earth, people tend to resonate and trust the individual with their recommendations and influence, making it easier to click their links and buy the things they promote.
Find the Right Affiliate Program for You
With so many options out there, finding the right fit might be overwhelming. There might be some programs that offer high pay, but it doesn't go with your audience and your strategy. Getting one that offers products that appeal to your audience and that you feel comfortable with is more important than anything else.
We know part of doing this is because of the economic value that this might bring to your pocket, so choosing a program that pays well is something to keep in mind. Some programs can produce up to 10% to 20% commission for every sale, so finding the right one for you is out there. Just keep on looking. There are also high earnings per click, which means that you will get profits every time you click on a link which is also part of the deal you can get.
If you have a podcast, running a thriving affiliate business can bring good income. Depending on the items you are promoting, it might get you higher numbers when you select the right products for your audience.
Content That Matters
People are always hungry for new content to watch daily, so generating content that might entice your audience is valuable when doing affiliate marketing. Something like blogging can create traffic and bring up the numbers, so focusing on making high-quality content is a priority instead of creating quick and easy posts that might not get people's attention.
This doesn't mean you will need a blog or website to succeed. There are a lot of content creators and influencers that only use social media platforms like Instagram, Facebook, YouTube, TikTok, and more, to get the eyes and clicks they need. A good tool to use and understand how it works is Search Engine Optimization (SEO) which helps you bring traffic organically using specific keywords that are easier for reaching new audiences.
Build a Faithful Audience
You might create fantastic, valuable content, but without an audience, it won't mean much. Sitting there waiting for them to come won't be enough. Sometimes, you will need to reach out to them and convince them to come. Creating a newsletter to send updates of what's coming and offers directly to them is fantastic, and all you have to ask for is an email where you can reach out.
But if you are operating exclusively on social media, tagging and following influencers related to your offering is part of networking on the internet. Anything that will bring traffic directly to you is a great idea.
Now that you have all eyes on you, the crucial part starts, building trust between you and the audience. Showing them that you care about them by promoting great products that you feel comfortable using in your personal life is how you demonstrate that you are here also to help them out. Promoting things that are not the quality you and your audience deserve just for a quick buck is not suitable for building trust.
Pro Tips for Affiliate Marketing
1. When deciding what niche to choose, select the one you have a connection with and know can be profitable. Observe your competition and choose something that you feel comfortable talking about.
2. Research before you commit to promoting a brand to know if it's profitable or if you see a demand.
3. Work with partners that are trustworthy and that have a good reputation. Always remember to protect yourself from not only any scams but also your audience.
4. Learn about your audience and the people that look up to you. Knowing their age group, gender, and what they like can make it easier for you to get the right products to promote and sell to them. This will also guarantee your affiliates' links knowing that this is something that your audience might like.
Benefits of Affiliate Marketing
What else can I say to show you how excellent affiliate marketing is? Well, here are a few extras that might convince you why this is the right path: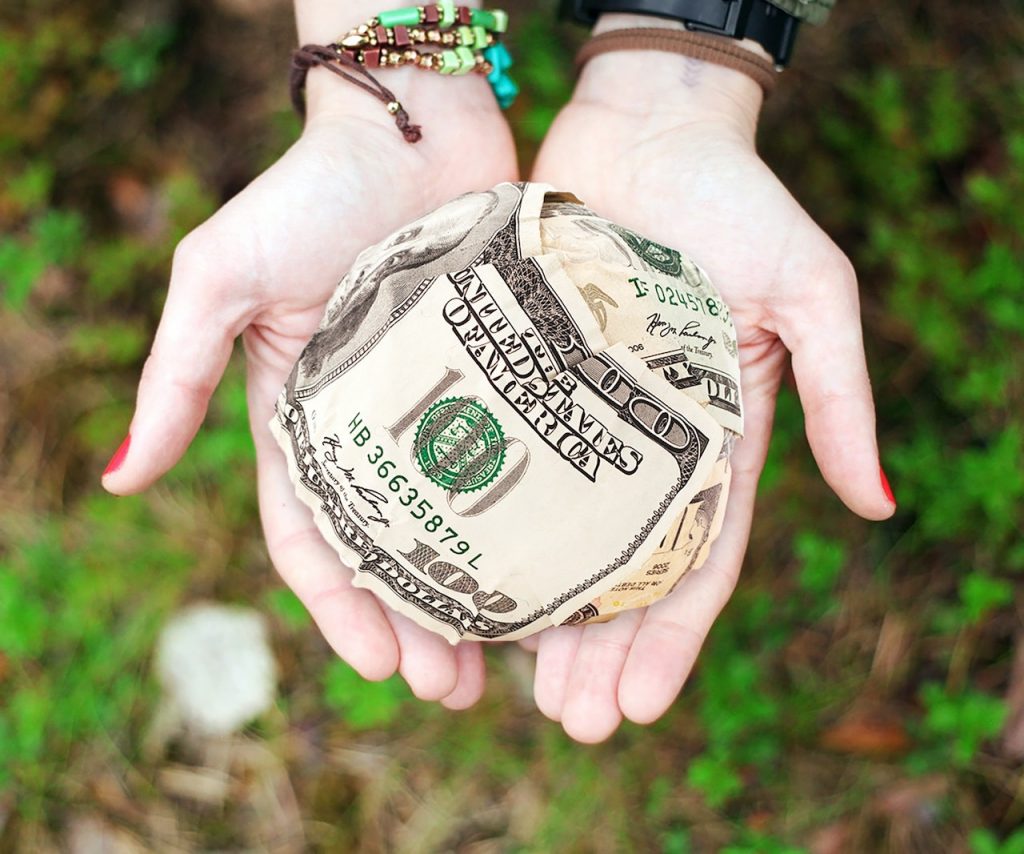 It's passive income.
When you have everything ready, posted, and running, all you have to do is have the right brands that want you to promote their products so that you can post their referral links or codes. Once you've done that, the money will start flowing into your account without having to do anything else. This recurring commission will work as long as the links and codes are active, so always keep on posting new products to keep it going.
No need to have inventory or invest much.
You don't need to worry about buying inventory or shipping any products. The great thing about this is that your only job is sharing a link. The company will deal with the rest. Most affiliate programs do not require you to buy any products they want you to recommend. The only thing you need to do is join their affiliate program and start posting links. This is fantastic if you don't have money to invest in big expensive items. But as always, experiment first with what's out there to see what gets people's attention the most.
Earn big!
Even if you are a newcomer, Affiliate marketing has the potential to bring you a 6-figure income. It might take some time while you get the hang of it, but it can earn you over $100,000 per month when you do it the right way. Anything is possible when you find the right market and product.
Are you starting out your career in affiliate marketing? We hope this guide helps you out! Ask us any questions you have below.
Interested in becoming an affiliate marketer? Join Olavivo.