E-commerce has been around for many decades, helping small and big businesses stay afloat with many success stories to share. Even when the pandemic was taking its toll on the economy, it was e-commerce that stayed afloat and grew exponentially. Experts seem to agree that it will keep growing by $11 trillion between 2023 to 2025. This is why e-commerce conferences are so important. They help people to shape their future the right way and learn all the tricks they need to keep growing their online store. Thus, there are many e-commerce conferences happening this year. We present you a list of the ones that you should attend.
April 29, Frankfurt
This one-day event focuses on helping businesses grow and explore new models and channels to grow your revenue. This year they want to take you on a journey of the changes in the e-commerce landscape. Not only that, but they many ways to have visitor engagements and new payment systems. With speakers and leaders in attendance, it's an open place to have conversations and dialog about the future of e-commerce.
Some of the main speakers include Managing Director of Becommerce Sofie Greeroms, Partner Manager for Optimizely George Lavric, and Cloud Evangelist and Alibaba Cloud Yuefeng Sun. Having many professionals bringing their experience to the table, is the perfect place to learn. Besides that, you can evolve your business and update your knowledge in everything e-commerce.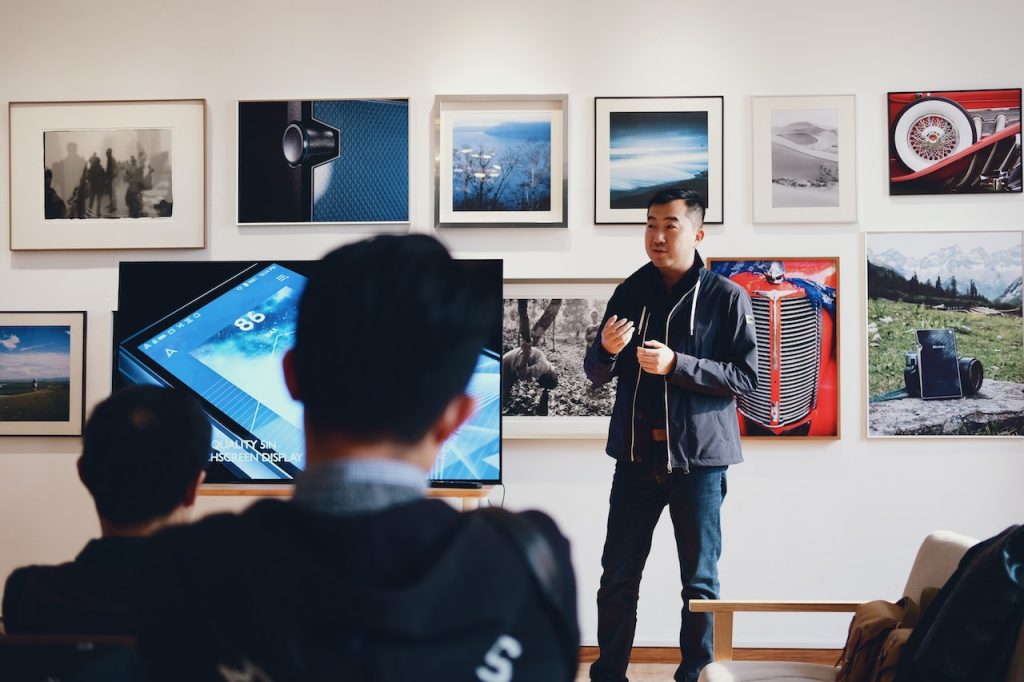 May 3-4, Las Vegas, Nevada
This Expo was created by Prysm Group which is the fastest-growing independent trade organization in the UK. With a growing presence in other parts of the world, they have done dozens of shows around the globe, making it one of the best e-commerce conferences.
This year will focus on helping you become a Master Entrepreneur with startup masterclasses. Not only that, but an Amazon Pro Sellers Summit. Furthermore, there are many speakers like Product Manager from Microsoft Aditya Agashe, Transformational Change Program from Oracle Jo Anna Thomas, Google's Project Manager Neel Mehta, and more industry speakers. Think about it; with 400 suppliers and expecting around 10,000 attendees, there is something for everyone.
May 23-25, Ft. Lauderdale, Florida
Seller's Summit is the perfect place to learn about the space in the e-commerce universe. It is filled with inspiring entrepreneurs and a 3-day intense workshop. You will learn how to build an influential brand. Besides that, you can create strategies that will put your business to the next level.
It also has workshops to teach you how to manufacture and import products from Asia or locally that are on a budget. You will explore how to improve your Amazon sales. How? By running profitable ad campaigns, building email sales funnels that generate revenue. Not only that, but much more. Are you are starting or have a small business that needs a boost to grow bigger? If that's the case, the Seller's Summit is a must-go e-commerce conference.
June 13-15, McCormick Place, Chicago
The Real Innovation Conference & Expo is 3 things in one; it's a place to learn about retail, design, and eCommerce, and update your knowledge on all three. You will get to learn about new design trends, how to adapt your business to omnichannel developments, and practice incorporating agility. Not only that, but it is a great place to do some networking with mid to big-sized retailers. Furthermore, you can learn about store design, innovation in e-commerce, and social media marketing.
You can also attend the IRCE micro-conference. It brings together the e-commerce disruptors and digital catalysts fostering innovation in a cool and fun way. Besides that, this e-commerce conference is for everyone who wants to expand their horizons. Get ready to update their talents to be the best in the business, thanks to these e-commerce conferences.
July 3-5, Sheraton Grand Mirage, Gold Coast, Australia
This summit is an invitation-only event. It specializes in advertising, eCommerce, and marketing. You will listen to a great lineup of speakers like James Johnson, the Director of Technical Services & Strategic Accounts of Shopify Plus. Not only him, but also Matthew Pezzimenti, the Director and founder of Conversion Kings, and Jens Schumacher, the Chief Product Officer at Search.io.
Furthermore, if you are looking for e-commerce conferences that specializes in networking with retailers and connection-building to grow your business in a relaxed atmosphere, this might be the place to be. That is if you get an invitation for it.
TBA, Virtual Event
This virtual 2-day e-commerce event has become one of the biggest events you can attend. It brings together some of the best experts in the eCommerce business. Besides that, they will show you how to build, scale, and boost your profits. Even if it's an online event, it gives you the opportunity to start networking with other business professionals.
Furthermore, if you ever wanted to learn about some of the best eCommerce brands like Google, Amazon, Shopify, Sephora, and Alibaba, this is the perfect place to do it. Not only that, but you can even talk with representatives of many brands. There are going to be conferences for many topics that include how to grow your operations. Besides that, you will learn store design, paid advertising, brand building, and much more. Key Speakers include Mirella Crespi, founder, and CEO of Creative Milkshake, Ju Rhyu, Co-founder and CEO of Hero Cosmetics, and Kyle Ranally, Vertical Insights Marketing Strategist for Meta/Facebook.
Are you attending any of these e-commerce conferences? Maybe you went to some last year. Share your excitement or experience below.
Interested in becoming an affiliate marketer? Join Olavivo.