When starting in the world of e-commerce and affiliate marketing, there are many products out there that can maximize your profits. But it goes beyond promoting a product to your audience; you need to find the right products that go with your niche, so always remember to do your research before starting your journey so that you can start making money right away.
Nevertheless, here we have a list of products that are popular to sell via affiliate marketing in 2023 that will make your audience click "Buy Now" faster than you expect.
Gaming
One of the biggest and most profitable industries out there has to be the gaming industry. Plus, there are no signs of slowing down anytime soon. In 2023 it is forecasted that the gaming market valuation is going to exceed $200 billion by the end of the year. There is no wonder that the demand and the variety of products out there are immense. It is the perfect area to start, especially if your audience is mostly gamers. And because of how broad the selection of items is out there, there are plenty of products to choose from, and many affiliate programs too.
You can choose from promoting high-end peripherals for e-commerce from brands. Some examples include Razer, video game subscriptions, in-game guides or DLC, grip pads, controller skins, or anything else to customize consoles and equipment. Better yet, you can promote games on mobile or other consoles; it's one of the best places to start making a profit quickly, and with many items to choose from, there will always be something cool and new to promote.
Virtual Reality
With the dawn of Web 3.0 comes a new era in Virtual Reality and products that are getting popular by the minute. Since VR products tend to have a higher price point than other products, which means that commissions for affiliates can be higher as well. And with the world of affiliate marketing keeps moving towards Web 3.0, crypto-based affiliate programs are becoming more popular. Some VR companies have already started using crypto-based affiliate programs. It can be a great way to get involved in this growing trend.
Since e-commerce VR products can be used in a variety of industries, from gaming to healthcare to education, it means that there are a lot of potential leads out there who are interested in VR products. In turn, affiliate marketers can tap into these leads to generate sales. And with big tech companies like Facebook moving towards promoting VR technology, the time to offer these products is now.
Food Delivery Services
Due to the pandemic, lots of food delivery services became even more popular than before. People are always looking for discounts and services that work in their area to make their lives easier. Most of these services have discount codes and promotional bundles so that people would choose them instead of going out somewhere else. This type of e-commerce makes it an easy affiliate promotion to sell, especially for college students and teenagers.
Why go out when you can have someone bring the food to you, am I right?
Grooming Products
Everyone wants to look and feel their best, and grooming products offer the perfect solution. From skincare to hair care, to beard care, there are endless grooming products available on the market. Because everyone wants to look their best, these types of products can be promoted to a broader audience. As a result, they are definitely one of the most popular with affiliate marketing. Products that are cruelty-free, organic, and natural get people's attention. That goes double for a younger audience who wants something good for them, and safe for the environment.
Since people are willing to pay more for grooming products than ever before, the profit margin is high. Thus, more marketers are pointing in that direction and showing their audiences new ways to take care of themselves.
Learning Materials and Digital Courses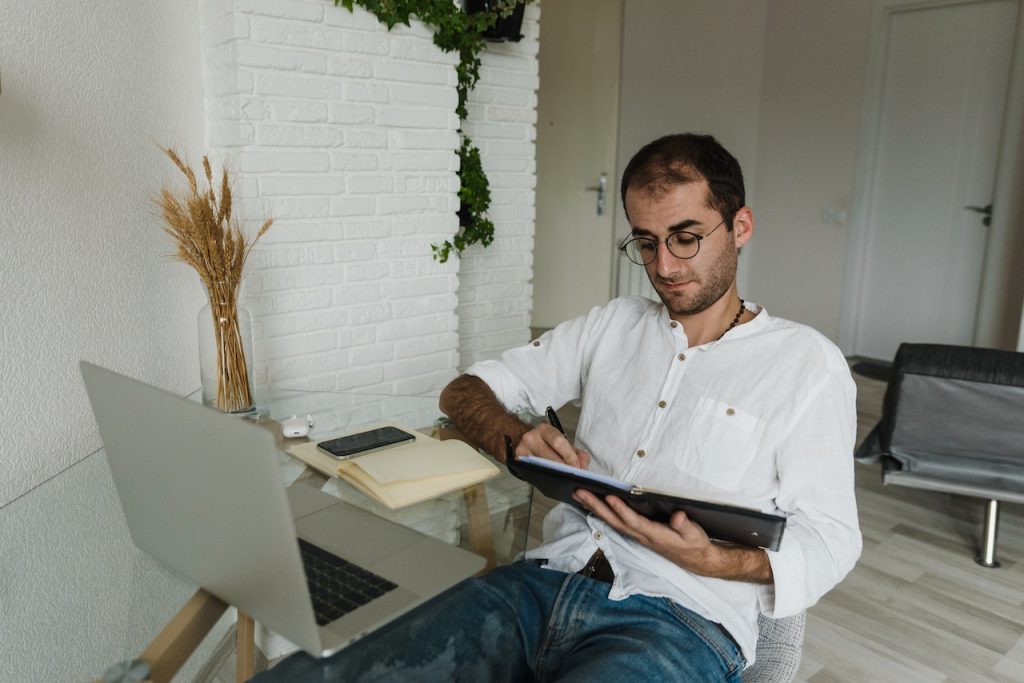 Education is an important part of human growth. Therefore, it's no surprise when teachers and skilled people take the opportunity to spread their knowledge to anyone who wants it or needs it. With the pandemic making it difficult to go out and work, these courses and materials were a great alternative. Plus, remote learning became a very popular way for it, so promoting it as an affiliate.
As an affiliate, you can promote high-quality digital courses and learning materials to your audience and earn a commission on every sale. The best part is, these products are typically delivered digitally, so there's no need to worry about shipping and handling. Plus, you can feel good about promoting products that help people learn new skills and improve their lives.
Pet Grooming
Pet owners love to pamper their furry friends, and grooming is a big part of that. With so many different pet grooming products available, you'll never run out of options to promote. You know that people are constantly looking for the best e-commerce products for their pets. Thus, it's a fantastic idea to use affiliate marketing to show them new things to look at that might be beneficial for them.
You can even offer additional incentives like sweepstakes or giveaways to incentivize your audience. Not only will this increase your chances of making a sale, but it will also increase your engagement with your followers. Making your affiliate marketing interactive and different is a great way to keep your followers happy and their pets even better.
Jewelry
This is one trend that's been going around on social media for quite some time and there's a reason for it: it's extremely effective! Anything from piercings, bracelets, rings, watchers, and necklaces get a lot of views and even more sales. Anything that has intricate design patterns and gems will get the attention of a lot of users.
There are many jewelry companies that offer an affiliate program. However, make sure to research first so that you don't fall into a not-too-trustworthy company. Remember to choose pieces that align with your target audience. Then, create popping content like photos and videos showing off the jewelry on social media. Make your followers fall in love with what you have, and it will be returned as profit.
Do you sell any of these e-commerce products via affiliate marketing? Share your story below.
Interested in becoming an affiliate marketer? Join Olavivo.